QUINTIN HEAD
Our first big race of head season took place on the 27th of January with Quintin Head.
The Senior Men secured a Nov pennant win and produced the fastest overall time amongst our United Hospital's rivals (RUMs, BARTs, UCL, RVC). The Senior Women came off the water pleased with their performance coming 13th out of 24 crews. The Fresher Women proudly came away with 5th out of 14 in their category and the Fresher Men came 12th of out 20.
For many of the squad pasta nights with their crews was a necessity in preparation for the race ahead; coupled with very nutritional brownies and crumble. For the fresher crews this was to be their first experience of marshalling for big races on the tideway, which brought both excitement and trepidation.
On the day itself strong winds resulted in the race marshals shortening the course by 300m. Luckily conditions were not too choppy for the majority of the course and allowed our crews to put down some solid work and produce some great results.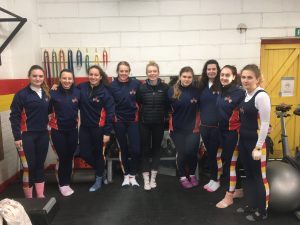 Some great times and even better attitudes with some solid work put down. Well done to all the crews!