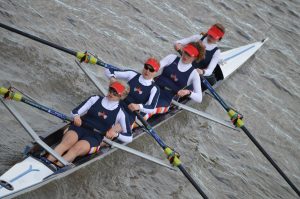 Great effort from both King's crews at Four's Head of the River this year!
The provisional results are out:
▪9th /17 crews for our W4+ in Band 3
▪17th /20 crews for our M4+ in Band 3
Though this time not winning performances, both crews executed their race plans well and felt strong to set a good baseline for the year ahead.
Onwards and upwards!