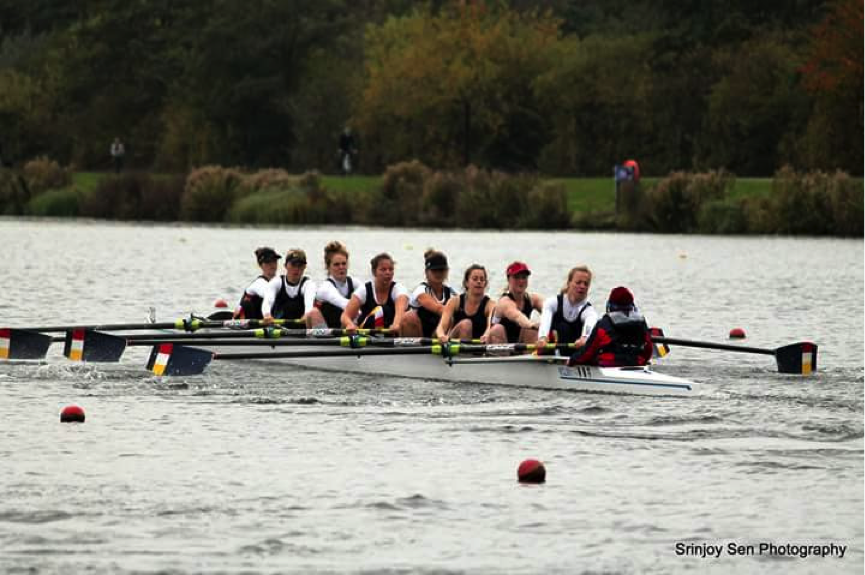 Two weekends ago the women's squad were competing in the British Championship up in Nottingham. This was their first competition of the year and with many changes to the boat, it was going to be interesting to see how they did.
They arrived on the Saturday, checked in to the Grantham hotel and then went out for a meal at 'Fire and Ice' to talk tactics and prep themselves with carbs before tomorrows big race.
After an early wake up call on the Sunday the girls, along with TSS, went to Holmme Point to rig the 8 and to grab a few more pearls of wisdom from the experienced TSS crew.
Around them rigging were many Imperial sport boats, multiple UL crews as well as Manchester, Liverpool and Molesey…the mind games had begun! Once they saw their draw their aim was to put Kings on the map and beat the crews who had only just beaten them months before at the Metropolitan Regatta. They warmed up and boated for the time trial (results attached) – they came 14th and in the C final it was all to play for.
All last year the crew had been milliseconds off Liverpool, who had beaten them by only 0.4 secs at WEHORR. Unfortunately again they pushed ahead of the women in the last 700m, the women coming 3rd behind them and Newcastle.
Overall a very positive weekend beating crews who had previously done well against KCLBC before but we still have lots to improve on. This year looks like it will be exciting for KCLBC women's squad…Bring it!!